Experience as a Former Prosecutor
Maryland Criminal Defense & Traffic Violation Lawyer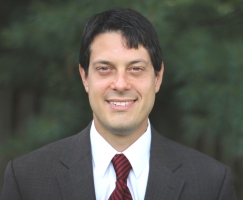 I am Attorney David Cahn from The Law Office of David Cahn, LLC and I have experience as a former prosecutor. This is advantageous to all of my clients as it allows me insight into the prosecution process, what issues will be pursued, how the prosecution will generally act, and what we must do to build a strong defense.
Having this knowledge is a tremendous advantage that few other law firms can offer to their clients, and I use this in order to maximize my clients' chances of getting favorable outcomes for their cases.
Whether you are facing charges for a traffic light violation or have been arrested and charged with DWI, I can provide you with the skillful defense of your case that you need to fight for a favorable result. There are many different attorneys who are skilled in different areas of law.
If you are facing a traffic ticket or an arrest and charge for a serious traffic offense, how do you know which attorney to choose? There are many lawyers who claim to be able to provide you with skillful representation, however, there are very few who can offer you the same service that I do.
Defending Your Rights in Court
In addition to my prosecution experience and my long history of success with my past clients, I can offer you helpful information and answers throughout the duration of your case if you choose to work with me. I know the courts; I know the judges; I have experience on the other side of the courtroom; and I can put this experience as well as my resources to work for you.
Your case is important to me; do not settle for mediocre representation. Seek the legal assistance of my firm today for skillful representation for your case; contact The Law Office of David Cahn!